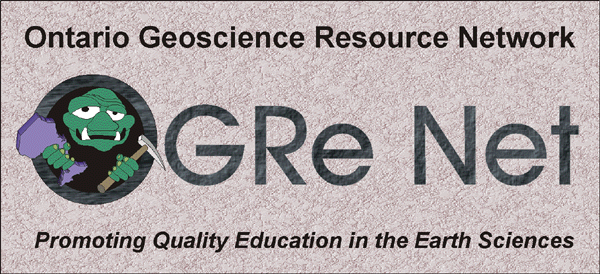 Geological Museums and Displays

There are a number of museums and science centres in Ontario with displays and programs devoted to the Earth Sciences. Many have websites that you can visit. Here are a few of them.
The Royal Ontario Museum in Toronto has some of the best geological and paleontological displays (not to mention its extensive historical and biological displays) in Canada, and often has special temporary or visiting displays that change periodically. Well worth a special trip. You'll want to set aside an entire day to take it all in.
The Canadian Museum of Nature in Ottawa, Ontario has world class mineral and dinosaur displays, great displays on other Earth Science and related topics, as well as displays on all other aspects of nature and biology. A must-see facility and a jewel in our nation's capital.

The Miller Museum of Geology, Queen's University. This museum at Queen's University in Kingston, Ontario has displays of rocks and minerals, and offers educational programs on a variety of hands-on programs for all grades. For more information, check out their website, phone the museum at (613) 533-6767, or e-mail the museum's curator, Mark Badham .
University of Waterloo Earth Sciences Museum . This museum in Waterloo has extensive displays on ro cks, gems, minerals and fossils from all over the world. Hands-on programs are offered on a wide variety of topics, including summer programs. For more information, check out their website, phone the museum at (519) 888-4567 x. 2469, or e-mail the museum's curator, Peter Russell

The Stones and Bones Museum in Sarnia, Ontario is an intriguing collection of rocks, minerals, fossils, biological specimens, and historical artifacts assembled and maintained by private individuals.
The London Children's Museum in London, Ontario has many fun activities and displays for kids, some of which relate to geology, dinosaurs, and other Earth Science related topics.
The Petrolia Discovery Oil Museum in Petrolia, Ontario preserves the site of Canada's first oil well, drilled in the 1860's, and preserves the equipment of the time. See how it was all done 140 years ago.

Back to the OGRe.Net home page